Venue: Esencia 501
Location: Aguadulce/Almería, Spain
Manufacturers: Akai Professional, USA / Crown, USA / DBX, USA / EcuDap, Spain / MADRIX, Germany / Martin Professional, USA / Pioneer DJ, Japan / Resolume, The Netherlands / Void Acoustics, UK
Distributors: Mundo RGB Tecnología Digital, S.L.
Installers: In Out Soluciones Audiovisuales, S.L.
Architects: Alejandro Martin Vizcaíno, Spain
Lighting / Visual Designers: Mundo RGB – Antonio Solvas Duarte, Spain
Acousticians: Mundo RGB – Antonio Solvas Duarte, Spain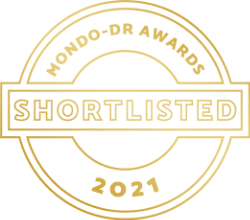 Esencia 501 was voted one of the top 4 bar & restaurant projects of the MONDO-DR Awards 2021.
The auditory experience complements the visual one. We were looking for sharpness and depth in the sound quality and chose to install 16 Void Acoustics speakers, model Venu 8, 2 Void Acoustics low-frequency speakers, model Venu 215, the DBX processor Zone Pro 1261 M model, a EcuDap XBASIS noise limiter, and a Stage Sound Crown XTi power amplifier.
The DJ has access to a white Pioneer DJM 900NXS2 mixer together with two white Pioneer CDJ 2000NXS2.
Esencia 501 was searching for something totally different. Something special for their avid guests. A lighting design that would bring the bar to life.
Antonio Solvas Duarte and Mundo RGB had demonstrated their experience and ability to innovate and adapt technology in many previous projects. So they were brought in to maximize the potential of the venue. And they have proven that creating a spectacular project within only 5 days before the opening is indeed possible.
We were very aware of the need to integrate all the different elements, combining them into a complimentary whole, and adapting them to the various forms and structures of the venue. One of the drawbacks of this installation was that the establishment only had a height of 2.8 meters. That is why we had to choose products that would allow us to obtain a beautiful result without using equipment that would be too bulky. Digital LED strip lighting, small moving heads, and small but high-performance speakers helped us achieve that.
We had the particular goal to create an environment where the light by itself was capable of creating the entire atmosphere. It should not only be a visual experience for the guest, but also be the protagonist of the whole; albeit in a much reduced workspace.
In order to achieve this goal, around 1 kilometer of digital LED stripes with 60 LEDs per meter were installed inside aluminum profiles with light diffusers on top. You can see the linear elements all around the venue; in front of the bar and behind it, along the pillars and the DJ booth.
In order to break this linearity, the concept of "the heart of light" was further introduced. This visual highlight is able to transform the little space that is available in front of the bar into a dance floor area. It is a stunning canopy above and as a round element, it also nicely integrates the name of the venue several times. You will find these little details all over the place.
MADRIX NEBULA interfaces act as hardware controllers and extra 60W LED beam moving heads are controlled by Martin Light Jockey for DMX control. An Akai APC 40 is being used as easily accessible MIDI controller for the entire system.
The main characteristics of the installation are its versatility and dynamic energy, achieved by both the arrangement of the individual elements as well as the play of colors. This is all thanks to the digital lighting and MADRIX Software with all of the impressive possibilities it offers.
The main challenge of this installation was to do it only in 5 days. Everything could be done in this short period of time thanks to outstanding systems design work beforehand and an efficient programming workflow.
During the planning phase, we scanned the space in all 3 dimensions with a Leica BLK360 scanner. It generated a data cloud with which we could model and visualize the entire installation in SketchUp and knew in advance what was necessary down to the millimeter before implementing and installing the design.
We have achieved a spectacular result for this installation in terms of lighting, visuals, and sound in a very small venue and in a very short period of time.